Comprehensive Financial Planning
Your financial future depends in large part on decisions you make today. As Winston Churchill said, "He who fails to plan, plans to fail."
With so many financial challenges today, it is incumbent upon you to avoid a personal "Fiscal Cliff" and prepare a road map showing you a path to achieving your financial goals. However, coordinating all of the areas of your financial life and making informed decisions can be a daunting task to undertake alone.
This is why Premier Wealth Solutions specializes in collaborating with clients to formulate a customized, personal financial plan that will function as a blueprint upon which to build a solid financial future.
Helping you realize your goals and dreams
As your fiduciary, we will always put your interests first in everything we do and work hard to get you to where you want to be in every stage of your life.
Our process starts off with getting to know who you are and developing a clear understanding and prioritization of your personal and financial aspirations.
Then, we analyze your current situation and work with you to formulate tailored strategies that will move you toward achieving your financial goals.
All of this is memorialized in a detailed and written plan,  including our proprietary Personal Financial Blueprint that graphically shows your financial life today and a forecast for the future.
Finally, working as your "Financial Coach," we ensure that your plan evolves with changes in your life circumstances.
If you would like to focus on specific areas of your financial life, we have a "Zoomer" option that provides flexibility, including, but not limited to:
Cash Flow Analysis
Retirement Planning
Asset Allocation Analysis
Lifetime income Planning
Social Security Maximization
Education Planning
Insurance Planning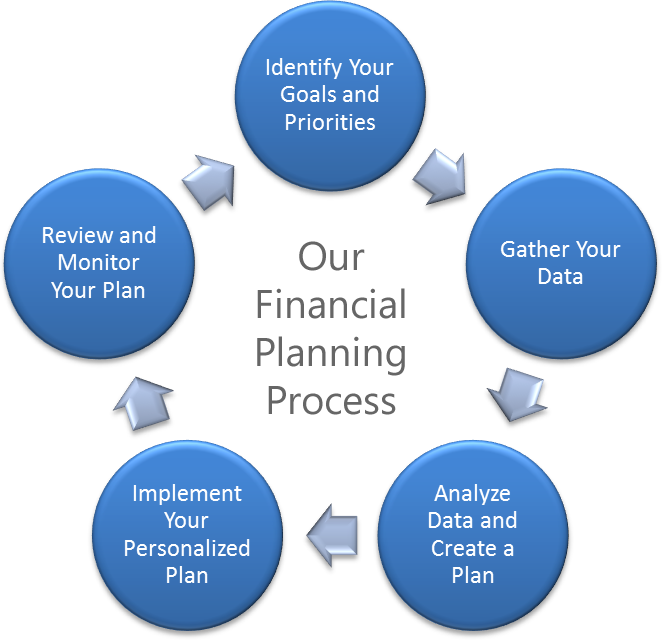 Not sure where to start?
Set a no-obligation appointment today and we will help you determine where you are now, where you want to go, and what needs to be done to get there.
Contact Us