Protect Your Wealth And What's Most Important
While insurance is not the most popular topic on clients' minds, having proper insurance coverage is one of the true cornerstones of sound financial well-being that many people regret not taking into consideration in their financial planning much sooner. Without adequate risk protection, you're exposed to an unexpected event wiping out all of your life savings and drastically changing your financial future.
In planning for your insurance coverage, you must consider what types of insurance coverage are appropriate for your individual needs, as well as determining the correct amount of coverage to ensure that your total financial picture is considered. To understand these coverages and then to find the best providers can be a confusing, time-consuming, and daunting task indeed.
As an independently registered insurance agency, Premier Wealth Solutions is not pressured by sales quotas or beholden to a parent company's proprietary products. Cost and quality coverage are always our primary focus. You can be certain that we will work to find the most affordable and best products for you.
We're focused on providing you with truly unbiased advice, according to our adherence to a Fiduciary Standard of Care, and you can be assured that your best interests are always ahead of our own. We'll help you create a solid risk management plan that encompasses all your financial goals and that meets your needs.
Any commission we receive is completely transparent and fully disclosed up front. We provide a thorough examination of your total risk exposure to help you obtain only what is adequate and appropriate coverage so you're fully prepared for any unexpected and welcome events that might put your financial plans and goals in jeopardy.
Protection against life's unexpected events
By transferring your risk to an insurance company, you provide needed protection from life's unexpected events. Don't let unfortunate or unforeseen events derail your financial success!
As a Registered Insurance Agency, we can offer planning and insurance policies for:
Life Insurance
Long Term Care
Disability Insurance
Annuities
Insurance Policy Reviews for Individuals & Business Owners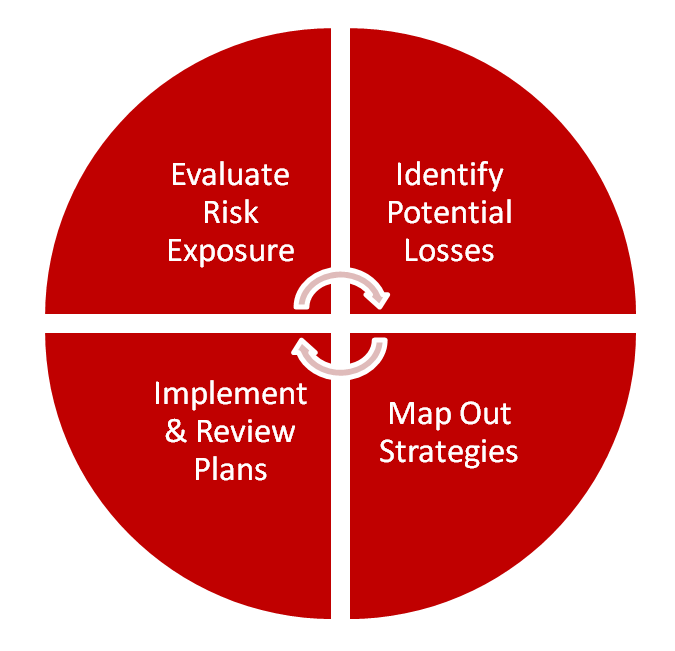 Not sure where to start?
Set a no-obligation appointment today and we will help you determine where you are now, where you want to go, and what needs to be done to get there.
Contact Us